Make your
Consumers feel delighted
Shoppers feel like winners
Audience feel like friends
In-Store Marketing Technology Connecting the Digital and Physical Worlds
issy Marketing Cloud is a technology platform that allows you to connect your consumer audience and your brands through digital mechanics to accelerate your sales funnel in-store.

From the click-through or the scan-through
to the proof of purchase

From the click-through or the scan-through to the proof of purchase, issy Marketing Cloud is the ultimate digital promotion platform that helps you execute your in-store strategy to increase shopper conversion in real-time.
Create and customize in-store promotions to activate shoppers, drive content and track the effectiveness of your omni-channel campaign.
Introducing our three game disruptive products that enable a powerful promotional ecosystem for consumer brands to find new innovate ways to engage with the shoppers and consumers in the moment of truth when buying a product in-store.
Through any of this products consumer brands can build their commercial and marketing strategy based on a performance intelligence framework.
Solutions
Let's enable a relevant and meaningful consumer journey together


In-store Conversion Rate Optimization
(In-store CRO)
Optimize your in-store conversion rate with our In-Store CRO solution. With issy, you can deploy, measure, and optimize your in-store omni-channel campaigns quickly and easily.
With our In-Store CRO solution, you'll have full transparency into the performance of your campaigns so you can make data-driven decisions about where to allocate your resources for maximum ROI. Plus, you can take proactive actions to improve your marketing strategy.



Influencer's Monetization Tool
As an influencer, you have the power to turn your audience into shoppers. With issy, you can do just that and make money in the process!
issy is the perfect tool for influencers who want to generate sales for a brand. With issy, you can provide verifiable results of how much sales you generate for a brand when your paid content is directed to drive traffic to a physical store.
With issy, you can focus on what really matters: creating great content! So if you're looking to monetize your content, issy is your tool.


Physical Stores Lead Generation
In an increasingly digitized world, it's more important than ever for brands to have a strong online presence. But capturing leads from physical store activations can be a challenge.
Our Physical Stores Lead Generation solution provides a reliable and effective way to capture valuable leads from in-store activations. With issy, you can increase your online footprint, engage potential customers, and boost your bottom line.


First-Party-Purchase-Data and Crowdsourced Analytics
Understanding your consumers' purchase behaviors across multiple channels is essential to the success of your marketing strategy. But gathering this information in a scalable and cost-efficient way can be a big challenge.
That's where issy comes in. With our first-party-purchase-data and crowdsource analytics solution, you can capture real-time insights from your consumers, giving you a 360-degree understanding of their path to purchase. Capture insights from your consumers by turning them into mystery shoppers ready to provide rich and valuable insights in exchange for rewards.
issy investment lab
Easily track the ROI of the omni-channel campaigns to optimize future investments.
issy is the Digital Promo platform that is disrupting the way brands interact and activate consumers in-store.
With issy, you can capture and process proof of purchase data from your shoppers in real-time, ensuring real traceability of your brand investment. That means no more guessing about whether or not your promotions are actually reaching your target audience and how they are impacting the activation.
Benefits
Build a data-driven customer insight empire.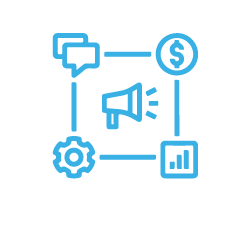 Transform your brand campaign with instant, actionable data:



With issy, you can keep track of your customer's purchasing behavior and gain valuable insights that will help you improve your sales and marketing strategy.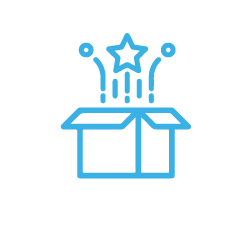 Give shoppers a fun,
rewarding experience

issy helps retailers drive in-store footfall and sales through enticing digital promotions and rewarded experiences. Learn how easy it is to get started!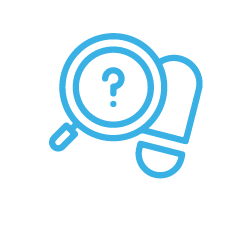 Turn your customers
into Mystery Shoppers.

Capture real-time insights into the performance of your digital promotions and understand more details about the path to purchase by asking customers questions during the promotion activation.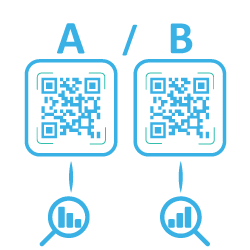 Get accurate insight to take decisions on the spot:




With real-time analytics of campaign conversion per traffic source, you'll be able to identify what's working and what's not and make proactive changes.



Artificial Intelligence to validate the consumer journey




With the use of A.I. issy is capable of identifying in real-time the products, locations and other product categories in the proof of purchase.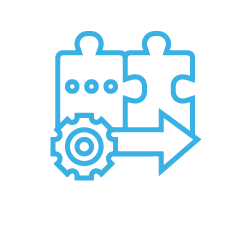 Enable the issy's API for outstanding cross-platform integrations.
Connect your marketing and sale platforms, such as a customer engagement platform, CRM, or another data repository, to amplify the value of your data and build disruptive growth.
Trusted by industry leaders
Innovation that helps modern marketeers execute powerful brand strategies
Brands that today understand the importance of performance marketing are already ahead of their competition. By executing a digital to physical strategy with real traceability of the conversion attribution provides a more efficient and effective cost controlled environment boosting ahead of the competition.
With issy, brands can reach a wider audience, engage with consumers on a personal level, and collect detailed data about their behavior or preferences. Optimize your marketing budget performance in real-time and ensure your brand message reaches the right people the right way.